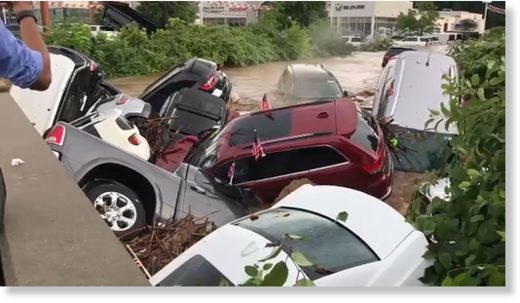 Almost a dozen cars were sent floating down a river in Little Falls, N.J. after a dealership was flooded Saturday evening.
About five inches of rain had fallen in the area, causing flash flooding,
NJ.com reported.
In video posted to Facebook some of the cars still had their sticker prices on the windshields, as they bounced off each other on their nautical journey down the Peckman River.