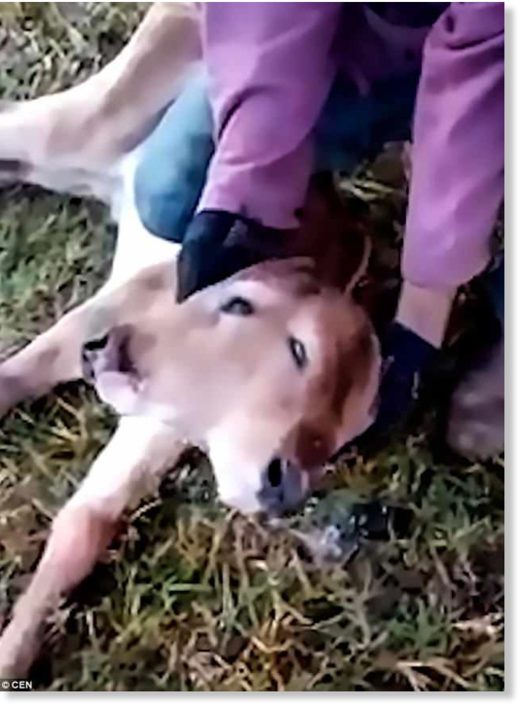 A mutant calf has shocked locals after being born with two heads at a farm in Brazil.
An astonishing video of the two-headed cow has emerged from the farm in Caiaponia, Brazil.
The animal, which has four eyes and two mouths, can be seen lying on the ground. in a video clip, as workers at the farm feed one of its mouth with milk using an modified bottle.
Zica Soares, the wife of the farm-owner, said: 'I never imagined a calf like that would be born on the farm, we are surprised.'
The calf was hand-fed milk for five days by workers at the farm before dying.
Local veterinarian Daniel Ribeiro Camargos told reports: 'It was probably a case of inbreeding that caused the calf to be born with the anomaly. It is a very rare situation.'
Hours before the death, Ms Soares had told local media: 'The vet says that we need to either put the calf down or look after him until the end.
'He is very bad, really weak, but I am looking after him.'
Just last week, another mutant calf was born in Poland.
Local vet Karolina Szarowska was stunned as she described helping with the delivery of the two-headed calf in the village of Kowalewo Pomorskie.
She wrote: 'Two heads are better than on. To bring THIS out alive was a true miracle.'
The mother survived the difficult birth and both heads of the male calf had the sucking reflex. The calf died after a few hours.