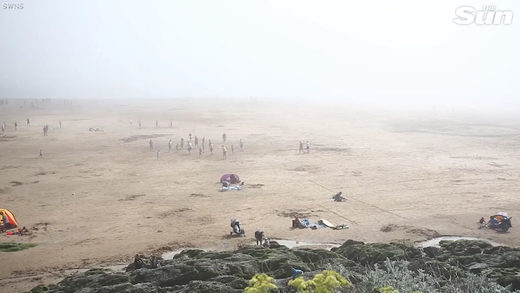 Sunbathers enjoying the start of the bank holiday were caught unawares at a Devon beach when freezing fog suddenly descended.
The freak weather conditions appeared to come out of nowhere
, stunning people who had flocked to Woolacombe Beach in Devon to make the most of
the heatwave
and the start of the long break.
The popular beach was said to be cleared "in minutes" as temperatures plummeted suddenly after the cold fog suddenly appeared.
The scenes at Woolacombe Beach, north Devon, were in stark contrast to scenes up and down the country as holidaymakers and locals flocked to the beaches to soak up the sun.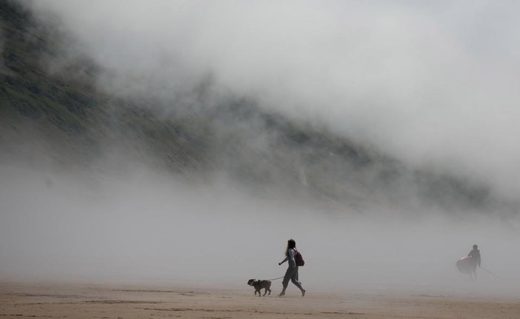 Temperatures soared to just over 23C
, making the UK warmer than many holiday hotspots on the continent, like the Spanish island of Ibiza.
Britain is set to see the hottest early May Bank Holiday Monday since records began, the Met Office has said.
After a cold and wet start to the week, the odds are the long weekend will be warm and pleasant, with the mercury likely to rise to 26C or 27C by Bank Holiday Monday.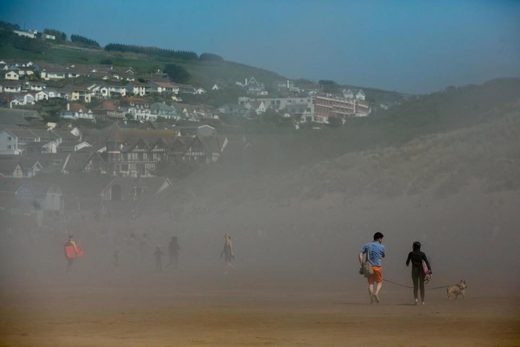 Sunday will be dry and warm, the Met Office said, with sunny spells expected for most of England and Wales.
SWNS:South West News Service
6
This gorgeous pooch also was out enjoying the sunny weather with a bit of surfing London News Pictures
6
Sun lovers flocked to places like Brighton beach to enjoy the sun