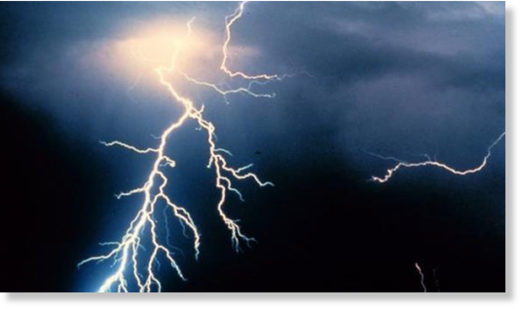 Ten people were killed and six injured in lightning strikes in separate incidents in Yadgir, Raichur and Vijayapura districts on Sunday. The lightning strikes also killed 12 cattle in Yadgir.
Many parts of North Karnataka and Hyderabad received rainfall coupled with thunderstorms.
Hailstorms were also reported from many places.
Yadgir district alone reported death of six people due to lightning. In Halgera village, 35-year-old Kumar and Murgesh (30) died on the spot when lightning hit them. Four people who were with the victims suffered injuries and have been admitted to a government hospital in Yadgir.
Condition of one of the injured people is said to be serious and the patient has been admitted to a hospital in Raichur.
In Sharadhalli, father son duo were killed in lightning strike. Hanumanth, 40 and his son Balabhima, 12, were killed on the spot when lightning struck them on their field. In Chitanahalli village, 18-year-old Buggappa was killed by lighting strike. In Kakkera of Yadgir, two people were killed by lightning.
While police said one of the victims is 13-year-old Mounish, identification of another man uncertain. Twelve sheep were also killed in Kakkera village.
In Raichur, 17-year-old Mehboob, a shepherd, died in Salagund village of Sindhanur taluk. He was grazing his cattle when lightning struck him.
Vijayapura saw three deaths related to lightning. In the first incident, two children who were playing outside their homes were killed after lightning struck them.
Eight-year-old Pratibha and 13-year-old Pooja died after lighting hit them in front of their home in Bardol in Indi Taluk. A case has been registered in the Chadachan Police limits. Police said the two girls had come to their grandparent's home to spend their vacation. "The incident occurred when both were playing in front of their house. Three others who were were playing with them escaped . After the autopsy, their bodies will be handed over to the parents," the police said. In another incident, a 16-year-old boy was killed after lightning hit him at Sindgi.