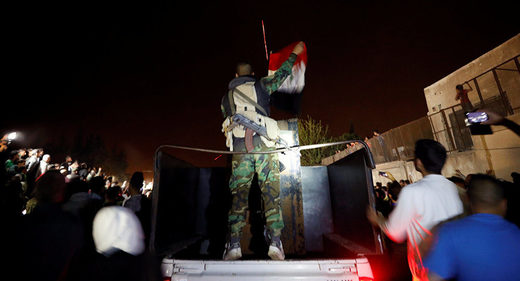 Several countries, including the US, has blamed Damascus for staging an alleged chemical attack in Douma despite the fact that a probe into the incident hasn't yet been launched.
The Russian Defense Ministry said Monday that medics of the Syrian Douma had received no patients with signs of chemical poisoning.
"
Representatives of the Reconciliation Center interviewed doctors and employees of the hospital in the city of Duma. They denied the reports about allegedly receiving patients with symptoms of chemical poisoning
," a press release, issued by the ministry said.
At the same time,
employees of the Syrian Red Crescent Society have not recorded any cases of poisoning caused by a chemical attack in the past two days
, the organization's spokesperson told Sputnik.
"We, as the Red Crescent organization, have not recorded any cases for the past two days, since our doctors did not work because of the latest events.
The
statement that was issued on behalf of the Red Crescent is not valid
, because we have never made any statements in media. We wrote about this on our official website," the spokesperson said.
Russian Foreign Ministry said before that
the
information attacks
about the alleged use of chemical weapons by the Syrian government forces were aimed at covering up terrorists and justifying possible external military action
.
The ministry warned against any military action based on far-fetched and fabricated reports, adding that it might have severe consequences.
On April 7, several media outlets, citing Syrian militants, accused Damascus of using chemical weapons in the city of Douma in Syria's Eastern Ghouta. US President Donald Trump's Security Advisor Tom Bossert said next day that he did not rule out military actions against the Syrian government in connection with the reports. At the same time, Trump accused Russia and Iran of supporting Syrian leader Bashar Assad.