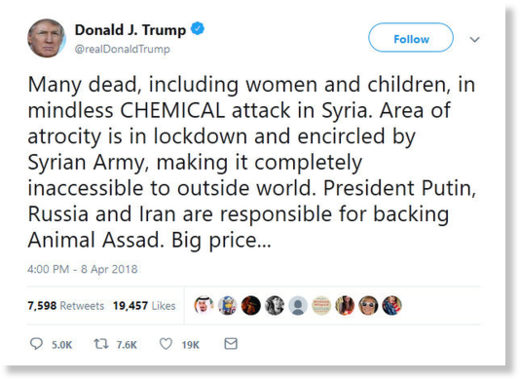 When it emerged that the dodgy Trump dossier - supposedly 'proof' that Russia 'meddled' in the 2016 US election - was put together by a 'former' British spy named Christopher Steele, no one thought too much of it because, well, 'the Special Relationship' and all that. But in the course of the 'Russiagate' investigations, it has emerged that
Steele's
source in turn - described in the British press as a 'Maltese professor with close connections to the Kremlin' - is in fact someone whose actual ties place him close to the British establishment.‌
‌In the meantime, the Skripal spy saga has again led to Russia being portrayed as a 'rogue state', but this attempt to frame Russia for conducting a chemical weapons attack on British soil is backfiring spectacularly on the UK government. Concurrently, media exposure of how a nominally American company - Cambridge Analytica - used Facebook users' data to 'rig' both the Brexit referendum and the US election for Trump has also inadvertently lifted the lid on the British establishment's meddling in both those events and many others around the world.‌
What on Earth is going on here? Why are so many threads in the biggest scandals of the day - all ostensibly leading to the Kremlin in Moscow - in fact all leading back to London, England? With the latest "chemical weapon" attack in East Ghouta happening today, after Russia warned that it was imminent TWO DAYS AGO, what kind of stupid do America and the UK have to be to blame Russia and Syria?
On this week's show, we're going to take a closer look at the small island off northwestern Europe and the big - and often dark - role it has played on the world stage.‌
You can listen and call in live with questions or comments from 4-5:30pm UTC / 12-1:30pm EDT / 6-7:30pm CET this Sunday April 8th.
Running Time:
01:43:23
Download:
MP3