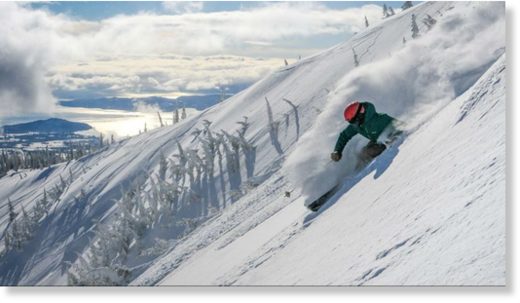 Schweitzer Ski Resort says they have broken their snowfall total set back in 1998.
The old record of 412 inches was surpassed earlier this week
and that number continues to climb.

The new record of 418 inches at the village at Schweitzer comes out to be about 34 feet.
And the skiing and snowboarding will continue for another week.
Dig Chrismer, the marketing manager at Schweitzer, says they've extended their season until April 14th, 2018.
The backside of the mountain will be closed after this week, Chrismer says.
She added skies and snowboarders have taken advantage of the record snowfall all season long.
"It's great in terms of to be closing with this much snow, it's great. It's a mixed bag, a lot of people still want to play on it but it's been a wonderful season," Chrismer said.
But with all that snow makes for the possibility of run-off.
Chrismer said crews at Schweitzer are prepared for anything and have done a great job this season of avalanche mitigation.