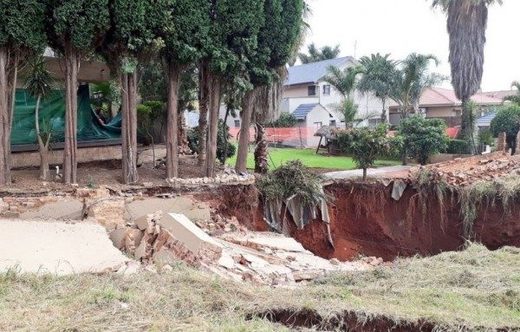 The cause of the large sinkhole covering both lanes of the R55 in Laudium, Pretoria is yet to be identified by the Gauteng Department of Roads and Transport.
The sinkhole was identified by department officials, who identified cracks in the road, during a routine maintenance check two weeks ago, said provincial spokesperson Melitah Madiba.
"We sent out a statement two weeks ago informing drivers about the sinkhole," she said.
"Our technical team is still running tests to determine the cause of the sinkhole. We should have the report sometime next week."
Madiba said since that section of the road had to be cordoned off, drivers would have to take a detour.
The sinkhole collapsed on Saturday evening.