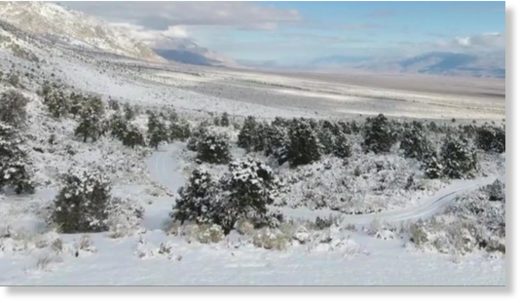 A series of storms have been a boon for California's Sierra Nevada where nearly 16 feet of snow has piled up in March, more than double the paltry seasonal total before the month began.
Through the end of February, the
Lake Tahoe ski resort Alpine Meadows
had received just 147 inches of snow this season at an elevation of 8,000 feet. Since then, 191 inches of snow, or nearly 16 feet, has fallen in just 18 days.
The seasonal total at the resort is now up to 338 inches. That's still a far cry from the more than 600 inches recorded there through mid-March last year, but above the 2014-15 and 2013-14 winters when less than 300 inches was tallied up.
This famine to feast is further illustrated by the snow water equivalent in the Sierra, a measure of how much water content is locked into the snowpack.
Spring and summer snowmelt of Sierra snowpack is crucial to California's water supply. It recharges reservoirs during the state's dry summer and early fall, so the amount of water content it contains is important.
In the central Sierra, including the Tahoe region, the snow water equivalent was
45 percent of average as of March 15.
That's nearly double the 23 percent of average it was Feb. 21, but still well below the mid-March average.