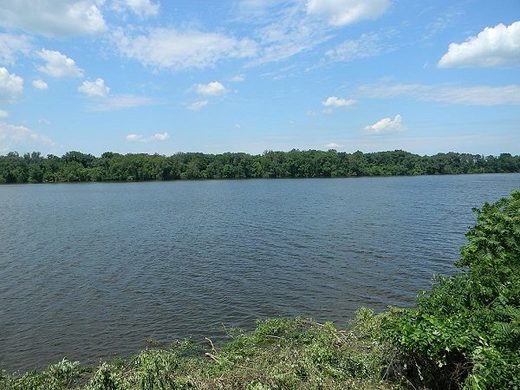 What caused explosions to be heard all over northwest New Jersey on Sunday night?
The explosions were heard around Warren County and across the river in Northhampton County in Pennsylvania along the Delaware River near the Water Gap around 7:30 p.m.
According to the Upper Mount Bethel Township Facebook page
,
they were "so strong they shook houses throughout the township and were observed as far away as Allamuchy, NJ."
Portland Pennsylvania Mayor Lance Prator told New Jersey 101.5 the
three
explosions were "pretty loud but no one really seems to know where they are."
An earlier
Facebook post by Prator's municipality
had said that according to "reports" the explosion was the result of three controlled explosions at a gun range in Upper Mount Bethel, but the name of the gun range was not disclosed.
"That's what the big question of the day is.
There isn't a gun range in Upper Mount Bethel,
" the mayor said. There are, however, ranges in nearby East Bangor,
Prator said the Northampton County, Pennsylvania dispatch received many 911 calls reporting the explosion, and a Portland police officer placed the range in UMBT. It wasn't clear from his description where the officer got that information.
Prator said many residents came out of their homes after the explosions were heard to see if anyone's house or a business in an industrial park blew up.
Andrea Genevieve Beetar commented on the Portland Facebook post that her bathroom window was cracked. Bev G. Klein said she felt the explosions to the southeast in Washington Township. Buffy Gannon said she heard it was felt 25 miles away in Hackettstown.
Chris Salmon wrote that it rattled windows and pictures on the walls of his home in Mansfield Township 20 miles away to the east.
John Bermingham, chairman of the UMBT supervisors, wrote
on his own Facebook page
that it was coming from one property shooting exploding targets.
"We are placing this on our agenda at our next meeting on March 26th at 7pm at the Township Building," Bermingham wrote.
Messages for the East Bangor Sportsman's Association and the Pocono Slate Belt Shooting Association have not yet been returned.