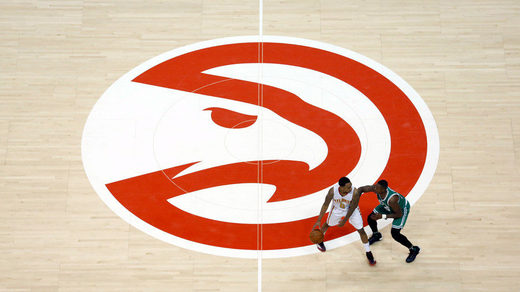 Former Atlanta Hawks employee, Margo Kline, has filed a lawsuit against the basketball organization, alleging it cultivates discrimination against white people.
She also claims to have been fired after complaining about discriminative working conditions. Kline lost her job in March 2017 after spending five years with the club as the community development coordinator.
The fired woman said the Hawks External Affairs Director David Lee, who is black, fostered a culture of discrimination against white people, and especially white women.
In her employment-discrimination lawsuit,
Kline detailed that she was constantly the subject of gossip and ridicule at work, while her complaints remained unnoticed by Lee, who often made jokes about "white culture."
She also insisted that Lee preferred to hire black employees, who in Kline's view were less qualified than their white counterparts.
The lawsuit alleges that Kline's white colleagues were threatened with dismissal if they dared to talk to her.
Kline launched legal proceedings against the organization with the Equal Employment Opportunity Commission, asking for punitive damages and a trial jury. The NBA team denied all allegations and said it plans to defend itself against discrimination claims.
"We take all claims of discrimination seriously and have performed a thorough review of these baseless claims. The case was quickly dismissed at the EEOC level. We deny these claims and will vigorously defend against them," the Hawks
told
the
Atlanta Journal-Constitution
.