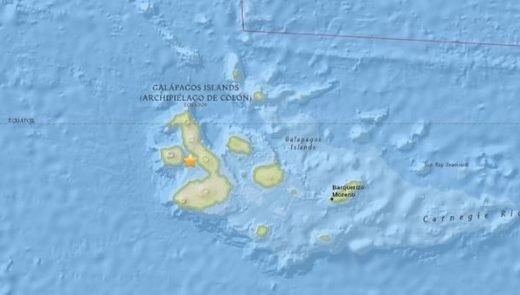 A tremor measuring 5.2 in magnitude hit Ecuador's Galapagos Islands, the Euro-Mediterranean Seismological Center (EMSC) reported.
The epicenter of the earthquake was located 14 kilometers off the coast Fernandina island. The tremor struck at about 10:00 p.m. local time. There have been no reports of damage or injuries so far.
Fernandina Island is the third largest island of the Galapagos. The island is a shield volcano that has been erupting since April 11, 2009. A shield volcano is a type of volcano usually built almost entirely of fluid lava flows.
Parts of Ecuador are along the dreaded Ring of Fire - an area in the Pacific Ocean which has a large number of seismic and volcanic activity.