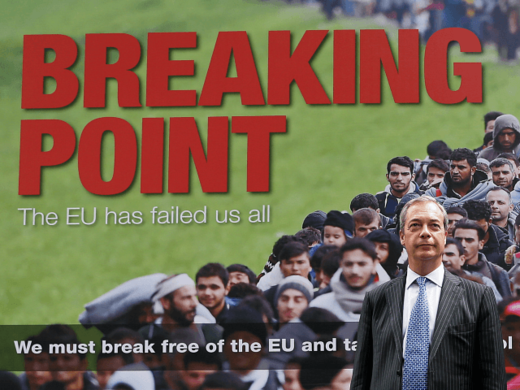 The European Union is bracing itself for a fresh surge of migrants in the spring and summer of 2018, as the bloc continues to struggle with the ongoing crisis.
While often described in the past tense, the migrant crisis is far from being resolved, with a meeting of EU interior ministers on Thursday anxious to prepare the continent for increased pressure on its land and maritime borders as the weather improves, the
Financial Times
reports
.
Despite numbers having declined from their 2015 high due to a multi-billion euro deal with the Turks to stop them from letting migrants cross freely into Greece and the Italians taking action against NGO "rescue" ships acting as a "taxi service" for Libya-based people-smugglers,
the numbers crossing the Mediterranean still stood at 172,301 in 2017
.
The EU has done a
poor job
of mitigating the associated security risks
, with its own "rescue" efforts failing to coordinate effectively with police authorities and pass on information about new arrivals, due to "ethical" considerations and data protection rules.
It is clear that the European Union does not expect the problems which have accompanied the migrant crisis [to be solved] any time soon, with
Dimitris Avramopoulos
, the European Commissioner for Migration,
telling
attendees at the EU Mayors Conference on Terrorism that, "Your cities, your municipalities ... are [on] the frontline of the two most pressing global issues of the day: migration and security" on March 8th.
"Your cities have suffered enormously from terrorism," he admitted - before boasting of the EU's role in providing 120 million euros to help fortify Europe's public squares, concert halls, and stadiums.
Nevertheless, the eurocrat was clear that
he expects more Europeans to die in terror attacks
, saying: "We know that it is a reality we will probably have to face for years to come."
Ultimately, however, Avrampolous does not wish to tackle the ongoing process of mass migration which is at the root of the migrant and security crises, having
asserted
: "It's time to face the truth.
We cannot and will never be able to stop migration
" in a
POLITICO
article titled 'Europe's Migrants Are Here to Stay' at the end of 2017.
He declared in no uncertain terms that, "
Migration is deeply intertwined with [the EU's] policies on economics, trade, education and employment
- to name just a few," and insisted that European countries could not remain "homogenous and migration-free" in future.