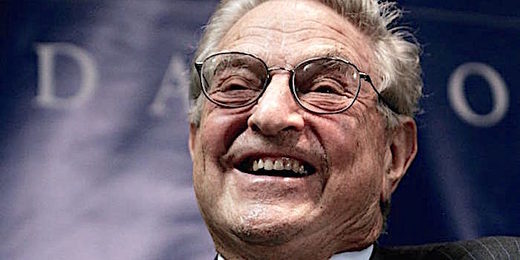 Former Milwaukee County Sheriff David Clarke Jr. insinuated Wednesday that student survivors of the Parkland, Fla., school shooting were being manipulated by Democratic billionaire George Soros to organize for gun control.
In a tweet, the former Wisconsin sheriff wrote that media appearances and an activism campaign from students of the Marjory Stoneman Douglas High School against gun violence had "George Soros' fingerprints all over it."
Seventeen people were killed at the Parkland high school last week when a gunman attacked with an AR-15. In the days following, students of the school have organized a national campaign aimed at reducing gun violence.
Clarke, who resigned as sheriff last year amid speculation he would join the Trump administration, now serves as senior adviser and spokesman for the pro-Trump America First Action PAC. He is
scheduled to speak
at the Conservative Political Action Conference (CPAC) later this week.
CPAC organizers did not immediately respond to a request for comment on Clarke's remarks.