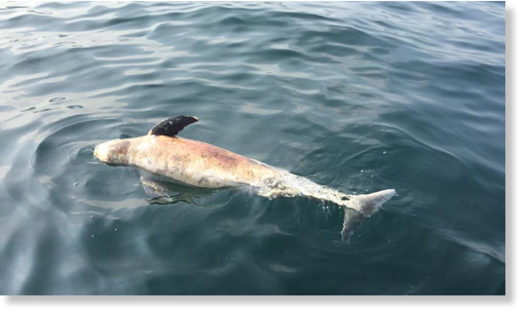 The bodies of four finless porpoises were found across Hong Kong over the weekend, including one that had been washed up on Lantau.
The 1.42-metre-long female porpoise was showing moderate body decay when it was spotted at Tai Long Wan.
A further two bodies were found in Sai Kung. One was a juvenile, 0.97-metre-long porpoise, which was found at Ham Tin Wan. The porpoise had three visible wounds, possibly the result of being hit by a boat's propellers. Another female, adult porpoise was found in the sea off Silverstrand Beach.
The fourth creature, a 1.31-metre-long female, was found near the Hong Kong University of Science and Technology pier on Sunday in a moderately decomposed state.
All four bodies were sent to the Ocean Park Conservation Foundation (OPCF) for further investigation.