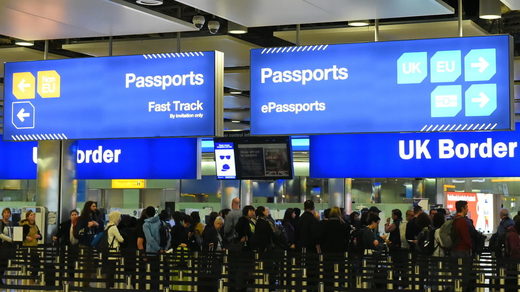 Britain looks set to be plunged into border chaos as it emerged that work on a crucial registration system for EU nationals arriving in the UK during the Brexit transition period has 'barely begun'.
The whole thing is completely ridiculous anyway - Britain should be free to implement its own border policy from the moment it leaves the EU in March 2019 and not have to be subject to EU open borders.
Theresa May
said EU migrants arriving in Britain during the transition period wouldn't have the automatic right to stay, but obviously that means there needs to be a system in place to process them and, in true Theresa May style, work on this hasn't really got going.
A government source told
The Times
:
"The way things look at the moment it almost certainly won't be ready. The government doesn't have the best record of these kind of projects anyway and the most pressing priority is to ensure that nothing goes wrong with registering existing EU nationals. If that goes wrong it will be a disaster."
Another added: "Work has barely begun and I don't think anyone has any confidence that a such a new system can be ready for March next year."
So not only is Britain going to be subject to EU open borders after Brexit, it also won't be equipped to deal with it. How much more government incompetence can the UK take?