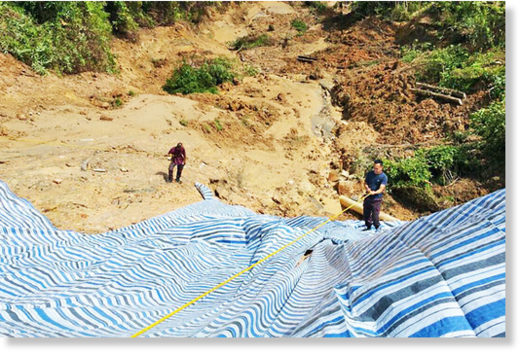 Statistics from the Fire and Rescue Department reveal that it received two emergency calls for landslides in November 2017,
which then increased to 34 in December 2017.

In January 2018, the calls slowed down to 20, before picking up again from February 1-7, with 31 calls in just one week.
No damage to property was reported in the last three months.
Meanwhile, one of the calls received this month involved a 10-metre landslide in the Brunei-Muara District. The matter has since been referred to the Public Works Department (JKR) for further action.
In relation to this, the department is advising members of the public to be on the alert for any warning signs of landslides in their surroundings.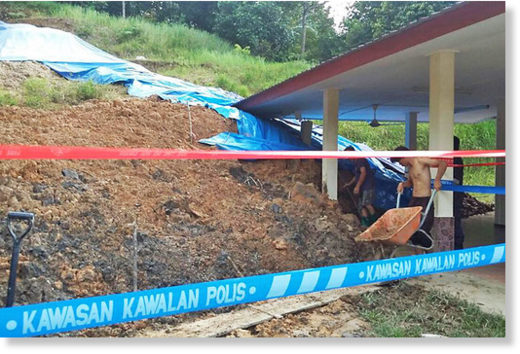 Signs of an impending landslide are new cracks on the surface of slopes, roads, retaining walls, and home floors; erosion of land on slopes or hillside areas; piles of earth on the surface of roads and home areas; slip circle failure; walls that are leaning back or away from its original location; and tension cracks.
The public is also advised to call the Fire and Rescue Department at 995 if someone is trapped. If possible, the ground surface should be immediately covered with a canvas to minimise the risk of subsequent collapse.
When on the road, motorists are advised to avoid the affected area and to adhere to warning signs that have been put up. They are also urged to use alternative routes as directed by authorities, and to contact the Darussalam Line at 123 to inform of any road collapse incidents.
The Fire and Rescue Department regularly patrols, monitors and takes steps to prevent unwanted incidents from occurring, especially in identified high-risk areas, while cooperating with relevant agencies such as the Community Development Department (JAPEM) to tackle these incidents.
The public is encouraged to download the 'Safety Guide' mobile application from Google Play Store as the basic emergency and public safety guide provided by the National Disaster Management Centre.