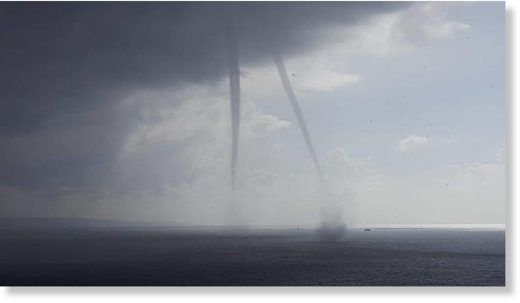 The state remains under a flash flood watch through this afternoon.
The unstable conditions resulted in thunderstorms, downpours and waterspout activity over south and west Maui waters on Tuesday afternoon. Two waterspouts were reported shortly after 3 p.m. on Tuesday about 3 miles west of Kīhei.
The National Oceanic and Atmospheric Administration defines a waterspout as a tornado occurring over water. It normally refers to a "small, relatively weak rotating column of air that comes into contact with the water surface" and is most common over tropical or subtropical waters, and is not associated with storm-scale rotation, according to NOAA.
Forecasters with the National Weather Service say locally heavy downpours and isolated thunderstorms with frequent lightning and gusty winds will remain possible today.