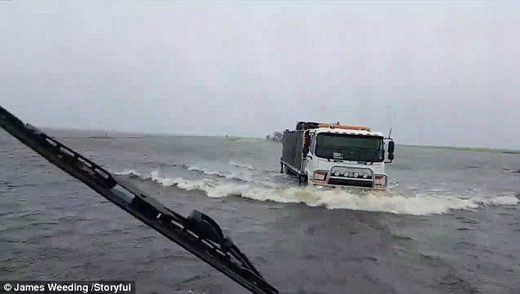 Broome has recorded its wettest January of all time, with 941mm of rain dumped on the tourist town since the beginning of the year.
According to the Bureau of Meteorology, the record was officially broken at 9am this morning, when 57mm from the previous 24-hours was added to the month's total.
Yesterday brought the most rain for the Kimberley town, with 412.2mm bucketing down as a low pressure system moved slowly south.
From Saturday to Monday a further 203.6mm fell on the town, with Cyclone Joyce on January 12 bringing with it 88.4mm.
Broome had just eleven days where no rain was recorded.
The previous record was 910.8mm in 1997.
Heavy rainfall is expected to ease this afternoon, but light showers are forecast into the weekend.