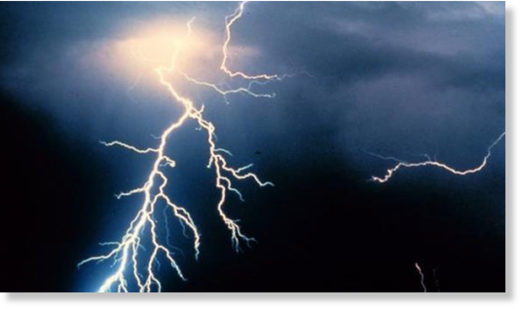 Four people lost their lives when they were struck by lightning in South Africa on Sunday, authorities said.
Two were killed when lightning struck two villages in Eastern Cape Province, the provincial health department said.
Sixteen other people were injured during the strikes, said the department.
A separate lightning strike in KwaZulu-Natal Province killed two people and injured three others, the provincial government said.
Those injured have been taken to nearby hospitals and were in a stable condition. Most of them suffered severe burns, according to health officials.
Heavy storms have ripped through the Eastern Cape and KwaZulu-Natal province in the past few days, leaving a trail of destruction.
Disaster management teams have been put on high alert following the storms.
Authorities have cautioned people against using trees as a cover in cloudy conditions, particularly in the middle of summer when lightning takes place frequently.
South Africa has one of the highest lightning ground strike densities in the world.
Particularly in recent years, deaths from lightning are growing in rural areas.
Thunderstorms, generating big electrical discharges, are common in South Africa's eastern and northern provinces between October and March.
At least 100 people are killed annually due to lightning strikes in South Africa, according to official statistics.