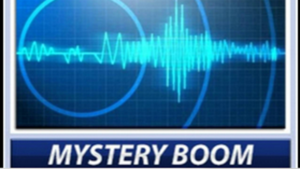 A mysterious explosion in North Knoxville left hundreds questioning on social media-what caused the boom?
People said they heard and felt it in Powell, Halls and Mascot Tuesday night, but they found no real answers as to its cause.
Neighbors suggested explanations from thunder to earthquakes, but one possibility stuck out more than the rest.
A video surfaced of at least two men who appeared to be behind some type of small explosion. They said they were blowing up a tree stump off Salem Church Road around 6 p.m. Tuesday.

Comment: The area from Powell to Mascot to Halls, Tennessee covers well over a 20-mile radius. We doubt that the sound heard across that area would be caused by a local crew downing a tree with explosives.


"I truly believe that's what it was, I mean it sounded identical to what I heard," Kevin Carpenter told Local 8 News reporter Robert Grant.
Calls started pouring into law enforcement dispatch, and comments popped up on Facebook. The loud noise even brought some neighbors outside.
"I checked the house, I looked up in the sky, looking for smoke really is what I was doing," Carpenter said.
The men behind the video said they were just doing some farm work. Neighbors said they've heard the boom before.
"Rumors and stories from some neighbors, or even seeing things on Facebook that seemed weird, like explosions," Gary Roberts recalled.
The mystery hadn't been solved by law enforcement Wednesday night.
"Shook the house, shook the walls," Carpenter said. "I heard the glass rattle after the fact, too."
Some in the area also said they thought an earthquake in North Carolina was behind it all.
However, the 2.7 quake in Robbinsville wouldn't have been felt this far away.
The Knox County Sheriff's Office told Local 8 News Wednesday they had not officially identified the source of the boom.