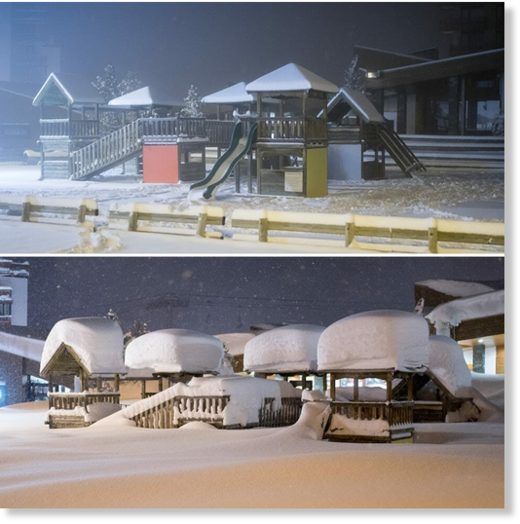 The huge snowfalls in the Alps have continued through the past 10 days and Eastern Switzerland seems to be at the heart of the perfect snow storm.
The small Eastern Swiss ski area of Les Paccots claims to have received 3.5 metres of snowfall (nearly 12 feet) over the past even days, with accumulations of up to a metre in 24 hours.
The centre is not yet fully open for the season, opening at weekends before Christmas, but says it will be operating on Wednesday 20th December then daily from Friday 23rd December.
All the snow has not been without problems though, a tree came down on a lift cable last week forcing the centre to close until the cable was replaced.
A second Eastern Swiss ski area, Toggenburg, has reported 270cm (nine feet) of snow in seven days but in its case
is actually saying all the snow has fallen in the past 72 hours.
Posting this video the centre said they'd had to give up trying to shovel the snow out and move in the big guns...
The snowfall has continued across the Alps but besides these two areas the biggest seven day-accumulations are 1.7m for Champery in the Portes du Soleil.
Val Thorens posted 'before' and 'after' snowfall images from a playpark in the rest showing how snow depths had changed over the last 10 days.