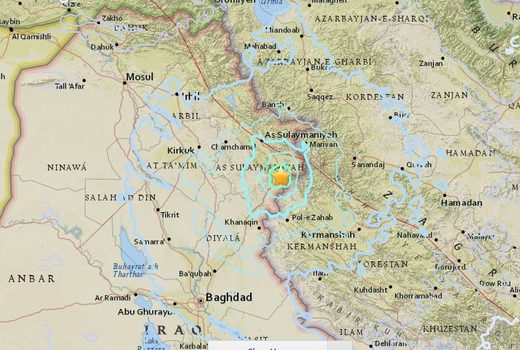 Iranian media reports say an earthquake has struck western Iran, near the border with Iraq.
Iranian state media said the quake was a magnitude 6.0. The U.S. Geological Survey reported it was 5.4.
Last month, the same region was struck by a 7.3-magnitude earthquake that left around 600 dead.
State media said the epicenter of the December 11 earthquake was near the town of Ezgele, but tremors were also felt in Kermanshah, the largest city in the area.
There were no immediate reports of casualties or major damage from the quake.
Iran is prone to earthquakes because it sits on major fault lines. In 2003, a 6.6-magnitude quake destroyed the historic city of Bam, killing 26,000 people.
Based on reporting by Reuters and AP