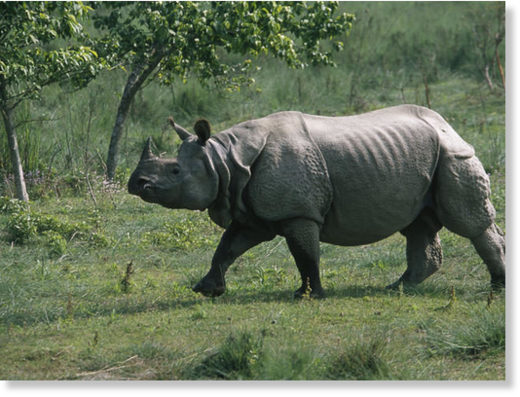 A forest beat officer, who was to retire in 2019 from service, was gored by a rhino in Jaldapara National Park on Wednesday night.
Chief wildlife warden Ravi Kant Sinha said 58-year-old Uttam Sarkar was on duty at the Shiltorsha beat of the national park. Sarkar was a resident of north Bengal.
"It was dark and the beat officer probably couldn't spot the rhino when it attacked him," added Sinha. State wildlife advisory board member Animesh Bose said Sarkar was heading towards his beat on a bike on Wednesday night when he came face-toface with the rhino.
"The animal attacked and killed him on the spot. Though deaths of forest guards in rhino attacks were reported earlier from the park, this is the first time a beat officer was killed in rhino attack," Bose added.
Jaldapara is home to more than 200 rhinos and has the second highest rhino population in India.
In February 2016, a forest guard was killed in Assam's Orang National Park after being attacked by a female rhino and its calf. In November 2013, a forest guard was killed by a rhino in Assam's Kaziranga National Park after being attacked by an adult male rhino.