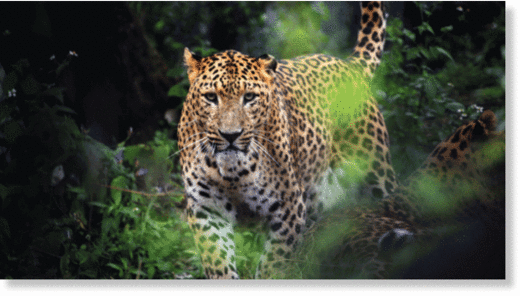 A 23-year-old person, who was injured in a leopard attack here on Sunday, died today.
The man, identified as Anowar Ali was seriously injured as he fought with a leopard at Dhirenpara and saved at least six persons.
Ali succumbed to his injuries on Thursday morning.
A leopard that came down from a neighbouring hill went berserk on Sunday morning injuring several residents
in the city's Dhirenpara area. The incident sent shock waves among residents and children who ran for cover. Police had awarded Ali with Rs. 3000 on Sunday for helping save lives.
But his family today alleged that Ali died due to negligence in his treatment at Guwahati Medical College and Hospital. Doctors, however, said he was under observation and died due to excessive bleeding.
The city has seen several leopard attacks as the animals come down the hills during winter.
Assam forest minister Pramila Rani Brahma had told the state Assembly in September this year that 303 people died in man-animal conflict in the state since 2011 and 137 were injured. The minister said 8,305 houses and 18,797 bigha of crops were damaged during that period.