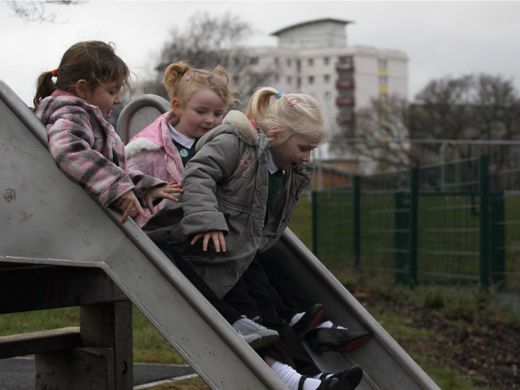 A council in Britain is taking action to crack down on "Islamophobia" in response to some parents refusing to send their children on mosque visits arranged by schools.
After it emerged that some pupils were being prevented from going on school trips to mosques by their families, Staffordshire's Standing Advisory Council for Religious Education (SACRE) produced a document
claiming mosque visits are vital in preparing children for life in "diverse" Britain
.
While
families have the right to remove their children from school trips
, SACRE said it was a "serious matter" that pupils have been withdrawn from mosque visits. Some parents have cited concerns over cost and safety in their requests, while others deplored a "political agenda" behind the activities,
according to
the
Stoke Sentinel
.
To counter this trend, SACRE is issuing schools with guidance on how to counter the trend, which includes a template letter to parents claiming that mosque visits play an important role in "helping to prepare and equip pupils for life and citizenship in today's diverse and plural Britain".
The education body told schools: "While objections are raised about visits to a number of places of worship, they are
most frequently
about visits to mosques, which raises the bigger issue of Islamaphobia [sic] and how this can be addressed."
There have been
mixed reactions
to SACRE's response to parents' concerns, with
Stoke Sentinel
readers taking to Facebook to express their opinions on the matter.
"As long as there are also trips to places of worship of other religions too, but
usually it's just the mosque and children are expected to pray or even dress as if they were Muslim for this purpose
. Would Muslims go to pray in the churches of other religions?" said Lynne Smith.
"I was called a bad parent by a teacher at my daughter's primary school for not letting her visit a mosque on a school trip," wrote Gemma Hollins, reporting that "the majority of Muslims" in her child's class failed to attend a church visit scheduled by the school.
SACRE
attracted
some controversy when, in 2010, it released Ramadan guidelines instructing Staffordshire schools to halt swimming lessons during the Islamic holy month to ensure Muslim pupils "do not swallow water", as it could break their fast.
The 11-page guide also advised schools put sex education classes on hold during Ramadan, as Islam requires its followers avoid sexual thoughts during this time.
"The overriding consideration should be that children do not feel disadvantaged in school activities because of their religious observance," said Stoke-on-Trent City Council, explaining SACRE produced the document based on information from the Islamist-linked Muslim Council of Britain (MCB), a Muslim supremacist umbrella group
representing
more than 500 Islamic organisations in Britain.