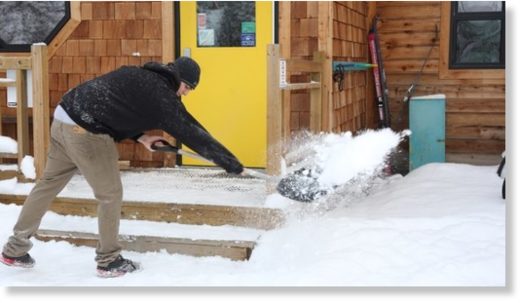 24.2 cms fell, beating the previous November record for one-day snowfall
It's a winter wonderland in Yellowknife Wednesday, as the city cleans up after 24.2 centimetres of snow fell on Tuesday — a record breaking amount.
Dan Kulak, a meteorologist with Environment Canada, says
Tuesday's system was the most snow that has fallen in one day in Yellowknife in the month of November.

And, it might just be the most snowfall in one day ever recorded in the city.
"A fair amount of snow happened in that one day there," Kulak said.
"The observer at the Yellowknife airport did record over 24 centimetres of snow in the calendar day. That, at this point in time, does look like it is a new record."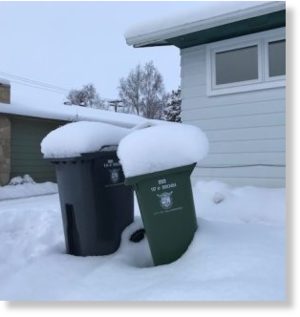 By comparison, November 2016 saw a total snowfall of 27 centimetres. Kulak said the previous record for snowfall in one day in the month was Nov. 10, 2006, which saw a mere 15 centimetres.
It's possible Tuesday's 24.2 centimetres was the most snowfall in one day ever in Yellowknife.
The last record in one day was 23.7 centimetres on Feb. 20, 1982 — but the data is incomplete.
Kulak said while it's likely a new record, Environment Canada's climate database only has data from 1981 to 2010.
Fluffy snow
Many people in Yellowknife noticed how fluffy and airy Tuesday's snow was.
Kulak says the large amount was under-forecasted, but says ice that hasn't yet formed on Great Slave Lake could be to blame, or thank, depending on who you're asking.
"It's interesting where the snow even came from yesterday, to be honest," he said.
"When you get those very local effects, you can get big, fluffy snowflakes on very cool days, temperatures around that - 15 mark where Yellowknife was yesterday.
"You get cold air over a little bit of open water and it can really bring some big snowflakes and a lot of accumulations in a short period of time."