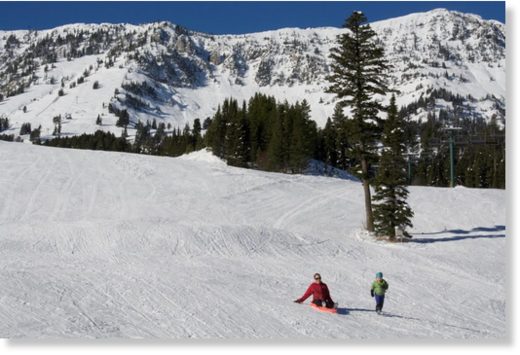 A conga line of powerful winter storms parading off the Pacific Ocean over the past several weeks has dumped a huge amount of early-season snow on the Cascades and Northern Rockies,
allowing many ski resorts to open weeks ahead of schedule.
Skiers and snowboarders at Bridger Bowl in southwest Montana were stoked to hear that the lifts will be spinning Thanksgiving weekend for the first time since the 2010-2011 season.
Big Sky resort, also in southwest Montana, is cashing in on the early-season snows as well. "Lone Mountain looks incredible right now," said Chelsi Moy, public relations manager. "
Big Sky has received 76 inches so far this preseason
and crews are putting final touches on the mountain. Things are shaping up nicely for a great opening day on November 23rd."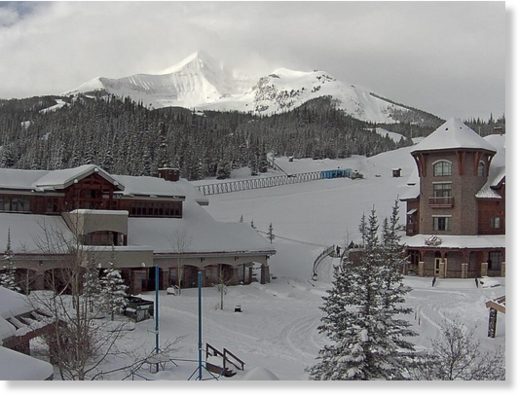 Down on the southern side of the Yellowstone Plateau in the Teton Range of Wyoming,
Jackson Hole is reporting "record" early-season snow. At the top of Rendezvous Mountain, they have already picked up 89 inches of white gold, which is nearly 25 percent of their annual average — and it is not even December! Currently, they have a settled base of almost four feet.
To the west, on the windward side of the Tetons,
Wyoming's Grand Targhee ski area has scooped up 97 inches at the summit and has closed the mountain to ski hikers to conduct avalanche controls
in preparation for opening day Friday.
Schweitzer Mountain Resort in Northern Idaho is reporting 52 inches so far for the season, including 10 inches in the past 24 hours.
Winter storm after winter storm has also unloaded snow in the Cascades of the Pacific Northwest.
Taking the cake is Timberline, on the slopes of Mount Hood in Oregon,
with a whopping snowfall tally of 143 inches and counting.
The most recent winter storm came ashore Monday with gusts up to 80 mph reported at Crystal Mountain, Wash. The strong winds knocked out power to more than 150,000 customers in the Seattle area. A winter storm warning is in effect and up to three feet of snow is expected by tomorrow evening in parts of the Cascades.
With a La Niña pattern setting up, it looks like this is only the beginning of what could be a snowy season in the region. The National Weather Service is predicting the pattern to persist through much of the winter. This means above-average precipitation and below-average temperatures for both the Pacific Northwest and Northern Rockies.