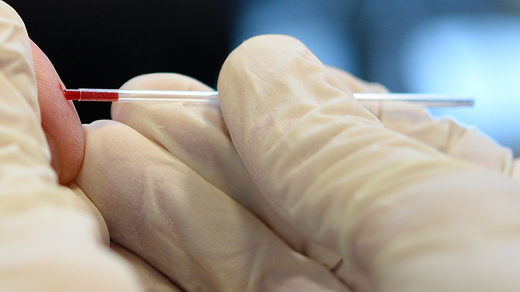 New data shows kids in Detroit and New York City have higher levels of lead in their blood than their counterparts in Flint, Michigan. Flint has seen major improvements in lead levels since their water crisis, but the issue in the US has not gone away.
Data released on Tuesday by the Michigan Department of Health and Human Services shows that
8.8 percent of children tested positive for lead city-wide in Detroit in 2016, including a lone zip code where 22 percent of all kids had a positive test result.
In terms of the rate at which children have been poisoned, Michigan's Jackson County came in second with 7.6 percent of children having high blood lead levels in 2016, and Calhoun, and St. Joseph counties, both came in third, with a rate of 6.4 percent,
The Detroit News
reported.
Only 1.8 percent of children in Genesee County, home to the city of Flint, tested positive.
Director of Wayne State University's Center for Urban Studies, Lyke Thompson, said, "The pattern is clear. We need to get these numbers down," the Detroit News reported.
Meanwhile in the northeast, New York City is having similar problems.
In an unprecedented examination,
Reuters
obtained New York childhood blood testing data down to the census tract level, which represents neighborhoods with some 4,000 residents each. In the densely populated city of New York, a tract will often cover many square blocks.
Reporters identified 69 New York City census tracts in which at least 10 percent of small children who were screened over an 11 year period from 2005-2015, were found to have elevated lead levels.
This rate is twice that of Flint, Michigan at the peak of its infamous water contamination crisis in 2014 and 2015, when the Centers for Disease Control and Prevention found that five percent of children's test results were high,
Reuters
reported.
The areas at risk for lead poisoning spanned through many New York City neighborhoods and demographic groups, while reporters found hazards hiding in plain sight that could contribute to the problem.
Such problems included leaded soil and water, dangerous toys, cosmetics and health supplements.
The water contamination problems in New York City have occurred even after hard line programs to combat lead poisoning had been introduced in the city, dating all the way back to the 1960s, according to Reuters.
And before the new data was released regarding lead issues in Detroit, In 2014, Flint, Michigan experienced a major water contamination crisis.
At that time, the city of Flint had switched water sources to reduce spending, and a new pipeline connecting Flint with Michigan's Lake Huron, was under construction. At this point, the city turned to the Flint River as a source of water during a two year transition to the new pipeline.
But the Flint River water supply had not been properly treated for years, and had been severely degraded during the 1970s, due to the "the presence of fecal coliform bacteria, low dissolved oxygen, plant nutrients, oils, and toxic substances," according to the State of Michigan
Department of Natural Resources
.
In 2001, the state ordered monitoring and cleanup of 134 polluted sites in the Flint River watershed, but a subsequent class action lawsuit revealed the Michigan State Department of Environmental Quality was not treating the polluted river with an anti-corrosive agent, in violation of federal law.
Since the water had not been treated properly, lead from aging service lines began leaching into Flint's water supply, leading to the highly-publicized crisis.