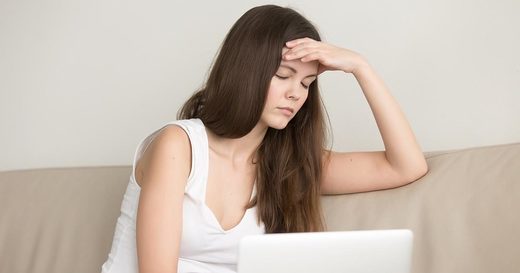 The University of Virginia now requires all incoming freshmen to complete an "Understanding Implicit Bias" educational program during their first months on campus.
The "Understanding Implicit Bias" module, which the university described in an email as a part of its "commitment to a diverse, inclusive community that follows truth wherever it may lead," was tested on 300 first-year students early in the semester, but was recently made mandatory for all first-year students.
The module "pressured us to associate black [people] with bad things, and white [people] with good things."
In an email obtained by
Campus Reform
, Dean of Students Allen Groves informed students that they were required to complete the program by October 8, though insisted that its contents were "neither political nor ideological in nature."
"It's empirically based on what we know about how the brain works, and Brian Nosek, one of the theory's leading researchers, teaches in the UVA Psychology Department," Groves states in his email, in which he "respectfully" asks students to "make completion of this item a priority."
According to The Cavalier Daily
, the module is divided into four sections featuring instructional videos on the definition of implicit bias and several word-association tests, concluding with an optional test that assesses each student's level of bias against other races or genders.
Upon completion of the program, students met with their RAs to discuss what they learned, though not all students were thrilled with the requirement.
Abigail, who requested to leave her last name anonymous, expressed frustration with the optional exam at the end of the module, saying it pressured "us to associate black [people] with bad things, and white [people] with good things."
"Then they switched it, trying to prove that we would get more [questions] wrong when white people were associated with bad things," she added, calling the program "not very conclusive."
Similarly, Nicolas, who also requested anonymity of his last name, told
Campus Reform
that the module was "unscientific," saying he couldn't "imagine anyone finding it helpful".
Although the university described the material as "neither political nor ideological in nature," Nicolas countered that he felt the module was clearly "pushing a liberal agenda."
"It came off as rather fatalistic, because the module seemed to assert that you had an inherent bias, but that you couldn't truly rid yourself of it," he explained. "All you could do was to mitigate the effects that your bias has on other people."
Another student, who requested complete anonymity, said he believed the university was "just trying to make up for the riots" on campus and that the module as a whole was "pretty meaningless."
Campus Reform
reached out to the university for a comment on the program, but did not receive a response.