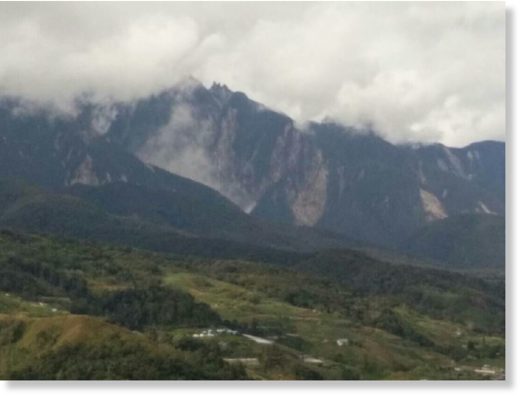 A massive landslide swept down the foothills of Mount Kinabalu this afternoon, triggering panic among the locals here.
According to the state civil defence department, the landslide was located at Ulu Sungai Mesilou 2 in Kampung Mesilou.
Director Lieutenant Colonel Mohd Izaimi Md Daud said the villagers alerted the department at 3.45pm and two personnel were deployed to monitor the situation.
"There was a massive landslide on the mountain and we have taken statements from the villagers.
"Based on observation, the landslope occurred at the hillside at a location of 1.5km beside the old MNR Resort, Mesilou Kinabalu Park Station.
"We have taken the neccesary precautionary measures, including calming the villagers residing near the area.
"We have told them not to be panic as the situation is under control. The (Mesilou) river flow is also normal at the moment," he said.
Izaimi said the landslide was due to continuous heavy rain over the past few days.
Yesterday, Sabah Parks director Dr Jamili Nais said the Mount Kinabalu summit was temporarily closed to climbers until the weather improves.
Jamili, however, said climbing activity was still allowed up to Panalaban, at an altitude of 3,272 metres.
Panalaban is a pit stop where climbers can rest before proceeding for their summit climb. It is where the Laban Rata Rest House is located.