One of the enduring theories explaining various UFO phenomena in the modern era is that militaries have created and propagated UFO rumors in order to mask tests of new aerospace technologies.
One hole in this theory, though, is that
UFO sightings predate the advent of man-made flying machines by quite a few centuries.
Nevertheless, it's plausible to suspect that perhaps at least
some
of the sightings over the last century or so can be chalked up to
clandestine military tests
or even foreign entities operating over our own skies.
Tests of secretive new aircraft and reports of foreign spy planes seem to have been ramping up this year, with numerous
sightings of odd planes
and
unconventional aircraft
pouring in around the globe. Now, a strange and fatal crash of a U.S. Air Force craft is showing that there is indeed likely more than meets the eye in the skies overhead.
Lt. Col. Eric Schultz, 44, of Annapolis, Maryland died in the crash. Schultz was a highly decorated pilot and test engineer who flew over 50 combat missions in Afghanistan. The USAF reported that the crash occurred around 6:00 pm on Tuesday, September 5th at the 2.9-million acre Nevada Test and Training Range about 100 miles northwest of Nellis Air Force Base.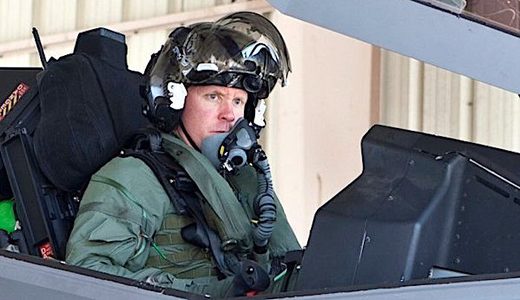 However, the Air Force didn't report the crash until September 8th, and has still yet to state what type of aircraft was involved in the crash. Maj. Christina Sukach, chief of public affairs at Nellis,
has said
only that
"information about the type of aircraft involved is classified and not releasable."
Air Force Chief of Staff General David L. Goldfein has meanwhile stated only that the aircraft was definitely not an F-35.
For more of this article, go
here.