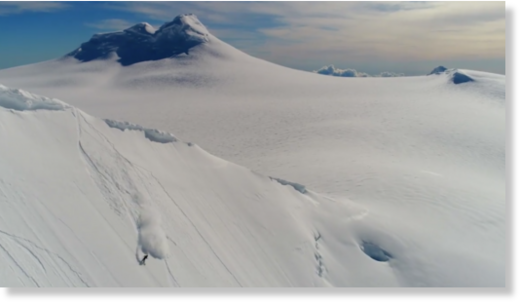 Holy Sh*t... this video is from yesterday, not February, not March, YESTERDAY. Can it be winter yet?
From Silverton Mountain Guides:
September 20, 2017.... Who loves skiing and snowboarding more than Silverton Mountain Guides? The Silverton Mountain Guides Alaska heli-skiing crew made the first turns of the season after a series of potent early storms recently pounded Alaska. The early season snowfall in Alaska has left a 12 foot base of snow at elevation, so the heli crew wasted no time firing up the chopper and skiing and snowboarding. What they found was incredible deep powder and miles and miles of untracked snow.

The Silverton Mountain Guides Alaska Heli team took 6 runs on the first day of the season (September 19th ) with each run steeper than the previous run as they discovered the snow was deep and stable. Many people can understand spring fever but this team has snow fever. As soon as the snow hits the ground they are ready to tear it up as Silverton Mountain Guides passion for the mountains and snow is unmatched in its authenticity. With the most heli terrain in Alaska, the Silverton Mountain Guides typically find new and amazing terrain each time they venture out and it's deep out there right now, folks!