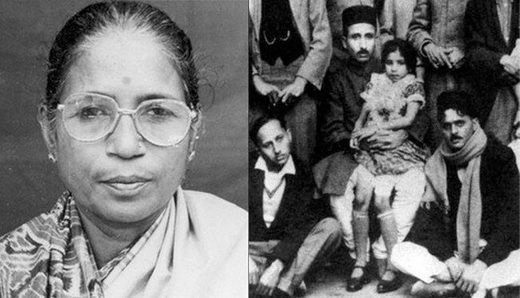 Memory can be fascinating in itself. Our brains are said to be capable of recollecting the past with extraordinary accuracy. Even we don't fully understand how our memory works. What if this memory is greater than we believe? What if we can remember facts not only from our life experiences, but a past life?
The curious tale of Shanti Devi is a prime example of this. She was born in 1926 in Delhi, in British India. Apparently
from the age of four, she began recollecting details of a past life
. She told her parents that she was actually from Mathura, where she used to live with her husband. Her parents' reluctance in believing this tale led to Shanti Devi running away from home to try and reach Mathura on her own. Though she was unsuccessful, she kept insisting that this story was true. Back at her school, she told her headmaster that her husband's name was "Kedar Nath" and that he was a merchant in Mathura. She also claimed to have died ten days after giving birth to his son. The headmaster noted her use of certain words from the dialect of Mathura as well and decided to investigate.
The headmaster soon located a merchant named Kedar Nath based in Mathura.
He claimed that nine years earlier he had been married to a woman named "Lugdi Devi", who had died ten days after her son was born
. The headmaster arranged for him to come to Delhi, pretending to be his brother to test Shanti Devi's memory. He brought his son along with him as well. When she came face to face with Kedar Nath and his son, she instantly recognized them.
She even managed to recollect certain facts relating to Lugdi Devi's life, which convinced Kedar Nath completely that this child was really the reincarnation of his deceased wife.
Soon this story caught a bit of attention. In 1935, when this story reached Mahatma Gandhi, he himself met Shanti Devi to try and understand its authenticity. He set up a commission to verify the story and investigate this further. The commission travelled with Shanti Devi to Mathura where she apparently recognized many family members of the deceased Lugdi Devi. The commission finally concluded, controversially, that Shanti Devi was indeed a reincarnation of Lugdi Devi.
Shanti Devi lived on with her family and never married until her death in 1987. Throughout her life she gave many interviews that spoke about her experiences before her "death" as Lugdi Devi. Many scientists who were fascinated by her story at the time also studied her to try and understand this mystery. Ultimately, as always, many people claimed that most of the accounts that depicted her story were anecdotal and could not be verified. Despite the overwhelmingly improbable and unscientific aspect of reincarnation,
nobody really has been able to disprove her entirely.
Whether it was fuelled by superstition or fact, Shanti Devi's story remains one of the most fascinating accounts of rebirth. Despite remaining unsolved, it tells us there are deeper mysteries within our own mind than we can completely understand.