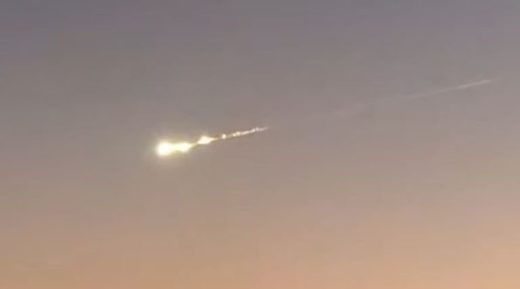 A very bright meteor fireball exploded over Mauritius and Reunion Island in the Indian Ocean on Thursday, September 14, 2017 around 18.00 pm local time.
A facebook report
said
, "I saw it was in Grand Bay. A meteor that enter Mauritius skies. A like a firework in full speed at about 6: 07 pm today." Some observers
say
the phenomenon was accompanied by a loud noise. After fragmenting the bolide left a smoky trail.
According
to Thierry, a Reunion Island resident, "I saw a kind of ball passing in the sky, it lasted about 7 seconds, with a very straight trajectory ... It was multicolored in fact, it was a large ball of mauve color, blue , with a white, yellow streak." About four minutes after seeing this phenomenon, Thierry describes hearing an explosion before experiencing a tremor.