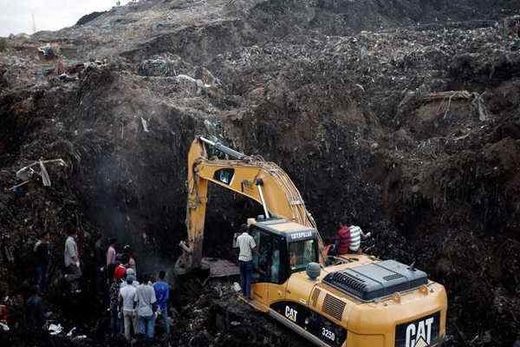 A landslide has swept over a fishing village on the banks of a lake in the northeast of the Democratic Republic of the Congo, killing 40 people, a regional official says.
Part of a mountain engulfed "a fisherman's camp after heavy rains caused a landslide," the deputy governor of Ituri province, Pacifique Keta, told AFP on Thursday.
He said 40 people were killed in the disaster in the village of Tora on the banks of Lake Albert on Wednesday.
"Yesterday (Wednesday), we buried 28 bodies and today we will bury 12 more," said Keta.
A doctor at the nearby Tshomia hospital, Herve Isamba, said they were treating four people injured in the landslide.
The vast country has experienced a number of previous such disasters.
In May 2010, a mudslide that swept over the eastern village of Kibiriga killed 19 people. The bodies of 27 others were never recovered.
In February 2002, about 50 people were found dead after a wave of mud and rocks hit the eastern town of Uvira, submerging about 150 homes.
Fishing on Lake Albert is one of the main occupations in Ituri, which borders Uganda.
Source: AFP