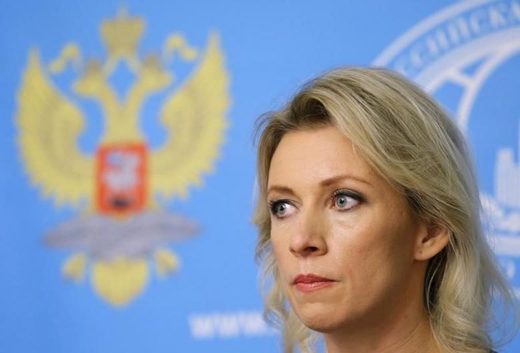 A CNN report claiming that Russia is arming the Taliban terror group in Afghanistan is part of an American disinformation campaign in which the broadcaster is being used as a propaganda tool, said Maria Zakharova, the Russian Foreign Ministry spokeswoman.
"We stated repeatedly that a disinformation campaign has been launched in the US media over alleged arming of Taliban by Russia and so on," Zakharova told Govorit Moskva radio station.
"CNN is a reliable propaganda tool in this game by the relevant US agencies," she added.
Earlier Tuesday,
CNN
released videos of Taliban factions in various parts of Afghanistan claiming to be in possession of weapons that they said originated from Russian government sources.
A Taliban group operating near the town of Herat said they got hold of Russian guns after defeating a rival Taliban unit, while another militant brigade claimed that it received weapons supplied by "the Russians" via Tajikistan, according to the report.
CNN acknowledged that "the videos don't provide incontrovertible proof" that Moscow has been dealing with the Taliban.
Earlier in July, the Taliban released a propaganda video showcasing the group's bases and training programs, as well as militants carrying American weapons, the
Military Times
reported
.
The video featured M4 and M16 rifles, which the Taliban could have seized from Afghan government forces.
However, there is no simple explanation for the fact that the jihadists have been filmed marching with FN SCAR 7.62mm rifles, which are only used by American special forces and aren't on the list of weaponry officially provided to Kabul by Washington.