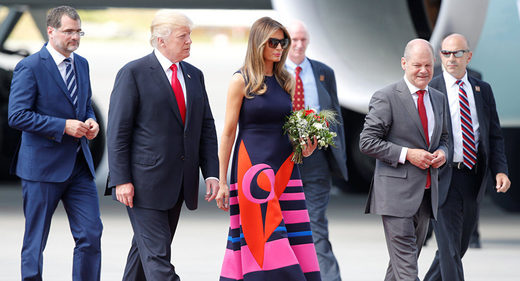 US first lady Melania Trump cannot leave her G20 summit Hamburg residence to join other leaders' spouses because of the presence of protesters, the media reported, citing Trump's spokeswoman.
We have so far no security clearance from the police to leave the guesthouse, the DPA news agency reported.
The city of Hamburg, currently hosting the summit, is engulfed in numerous anti-G20 protests which have already resulted in 130 injured police officers. The situation seems to be dire as media reports suggest that the Hamburg police requested additional support from all German federal states to contain the rallies.
"Thinking of those hurt in #Hamburg protests. Hope everyone stay safe! #G20," the first lady posted on her Twitter account.
As of now, the security of the summit participants was provided by 20,000 law enforcement officers from all over the country. The police expect up to 100,000 protesters on Saturday.