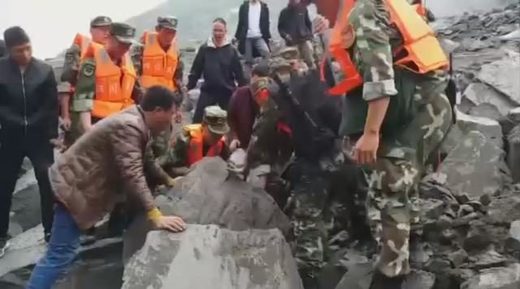 Massive search efforts are underway in China's Sichuan Province after a landslide destroyed dozens of houses, reportedly burying at least 100 people underneath the rubble.
Torrential rain in Maoxian County triggered the large landslide which destroyed around 40 households in Xinmo Village, Xinhua
reports
. Around 100 people are feared trapped underneath the dirt and debris.
The disaster happened in the Tibetan and Qiang Autonomous Prefecture and struck at around 6:00am local time.
Some 500 people are now part of the search and rescue
efforts
after authorities mobilized manpower and deployed resources, including excavation equipment, to save the trapped villagers.
The landslide has also blocked about a two-kilometer section of a local river course.