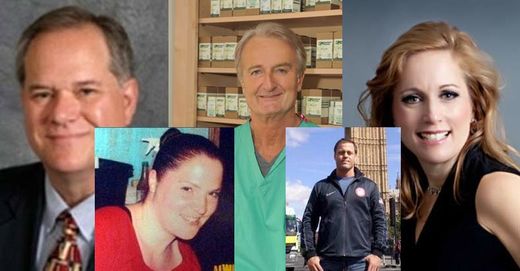 In the summer of 2015 12 holistic doctors died under suspicious circumstances within 3 months of each other. If reports are to be believed the death tally of holistic doctors now stands at around 60. In 2016 there was a spate of banker deaths that spanned the globe. In 2001 several microbiologists were found dead of suicide or 'foul play'. In 2013 3 climate scientists died mysteriously. What's happening? Conspiracy theories abound but there is no hard evidence linking all of these deaths together. Were these professionals in possession of some top-secret knowledge that put their lives at risk from the powers that be or are all of these deaths merely an unfortunate coincidence?
On this episode of The Health and Wellness Show we explore the bizarre details and possible explanations of this strange phenomenon that leaves most alternative researchers scratching their heads.
At the end of the show we bring it back down to the mundane with Zoya's Pet Health Segment on training your cat in morning etiquette.
Running Time:
01:14:01
Download:
MP3