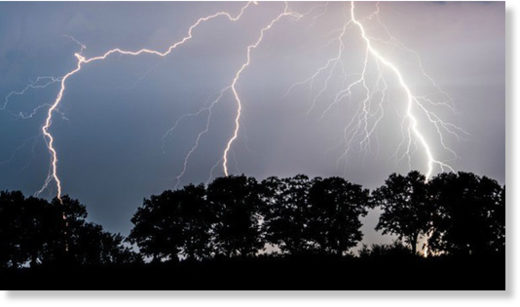 With heavy rains lashing out continuously in since last evening,
lightning claimed six lives in the past 24 hours.
Another person succumbed to death in a wall collapse.
Heavy rain of 52 cms was recorded in Karimnagar where the downpour continued for three hours. Lakes and streams are already overflowing, roads seem to be waterlogged at various junctions.
While paddy and cotton farmers are content with the rains, drainage has caused a huge problem with overflowing water in Hyderabad with people living in these areas are finding it difficult to travel.