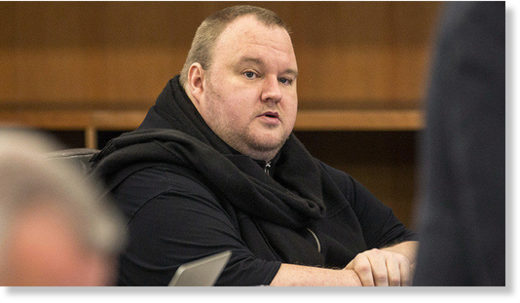 More Seth Rich news is breaking,
which can only mean more bad news for the Democrats who concocted the entire Russiagate fake news story.
Kim Dotcom has confirmed via Twitter that he was working with Seth Rich to get leaked emails to WikiLeaks.
Kim Dotcom has promised more information on Seth Rich will be released...
4Chan's /pol/ subgroup followed up on Kim Dotcom's tweet with their own information, noting that high-ranking current and former Democratic Party officials are terrified of the Seth Rich murder investigation.
"Anons, I work in D.C.

I know for certain that the Seth Rich case has scared the shit out of certain high ranking current and former Democratic Party officials.

This is the reason why they have backed away from impeachment talk. They know the smoking gun is out there, and they're terrified you will find it, because when you do it will bring the entire DNC, along with a couple of very big name politicians.

It appears that certain DNC thugs were not thorough enough when it came time to cover their tracks. Podesta saying he wanted to "make an example of the leaker" is a huge smoking gun."

*****

"The behavior is near open panic. To even mention this name in D.C. Circles [sic] will bring you under automatic scrutiny. To even admit that you have knowledge of this story puts you in immediate danger.

If there was no smoke there would be no fire. I have never, in my 20 years of working in D.C. Seen [sic] such a panicked reaction from anyone.

I have strong reason to believe that the smoking gun in this case is out o [sic] the hands of the conspirators, and will be discovered by anon. I know for certain that Podesta is deeply concerned. He's been receiving anonymous calls and emails from people saying they know the truth. Same with Hillary."

Zerohedge reports
...
This raises several questions. First, if Kim Dotcom knew that Seth Rich was, in fact, the WikiLeaks source, why is he just now coming forward with such information? Second, while Seth Rich may explain the DNC leaks we still don't know who is responsible for the "Podesta Files" which we're certain will continue to be attributed to "Russian hackers."

Which leads to the most impotant question of all: is this all just another fake news diversion, or is there more to the Seth Rich murder?