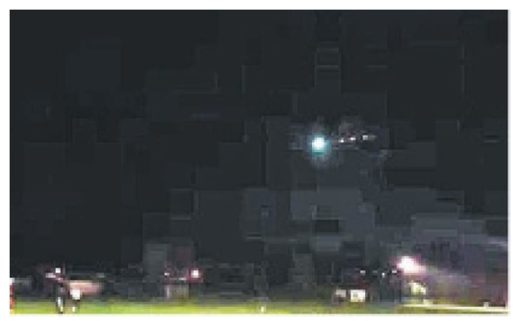 Hundreds of people across the district last night got a perfect view of an extraterrestrial visitor,
as a meteor briefly entered the atmosphere and exploded in a ball of green light.
"It was like a shooting star then it sort of exploded and fireballed itself a bit further, then it was gone. It was as moving so fast, but so so pretty," one witness reported to
The Gisborne Herald.
Other witnesses said it resembled a "green fireball", and one said it was the size of "six houses".
Scores of others also reported the sighting to
weatherwatch.co.nz
.
"Biggest brightest comet we've ever seen in all our 56 years. Quick and flashy. Seen in awe from Otoko near Matawai," one report said.
Sightings of the meteor were recorded from 7.15pm onwards, and were noted across New Zealand.
Met Service meteorologist Lisa Murray confirmed there were no unusual atmospheric conditions at the time.
"There was plenty of clear sky, so it would have been perfect viewing, with a temperature of 12 degrees and very light winds."
After viewing a video of the exploding fireball, taken by Pirates rugby club members, astronomer and Otago Museum director Ian Griffin said the object was definitely a meteor.
"It's a lovely example of a meteor burning up high in the Earth's atmosphere and the flashes you can see are where bits of it are breaking off because it's moving very quickly through the atmosphere and burning up.
"This is probably just a random piece of rock from space entering the Earth's atmosphere and the folks watching the rugby game were lucky to be in the right place at the right time."
Although witnesses said the light was low in the sky, Mr Griffin said it was likely that was due to the "line of sight" effect. The meteor would probably have been between 50km and 150km high in the atmosphere.
Given that the brightness of meteors is related to size, it would probably have been about the size of a cricket ball.
Language warning
for video below (people were overcome):