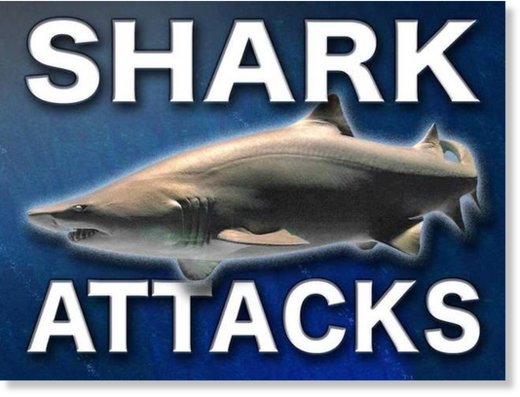 A bodyboarder was mauled to death by a shark just two months after one of his best friends was killed in almost identical circumstances.
Adrien Dubosc, 28, was bitten in the leg in shark-infested waters off Pointe au Sel, Reunion, on Saturday morning.
The trained shark spotter was dragged to shore and given CPR in front of his horrified family members, but rescuers could not save him.
His death comes weeks after his friend Alexandre Naussac, 26, died on a nearby beach on the French island, which lies off the coast of Madagascar.
Mr Dubosc was a member of Shark Watch Patrol which is dedicated to cutting down spiralling shark deaths on the island.
Police said the experienced bodyboarder was in the water with two friends when he was attacked.
A police spokesman said: "The young man was in the water with two friends,when a shark attacked him, biting his right thigh, and his groin area.
"The victim was pulled out of the water, and emergency workers arrived very quickly. Despite cardiac massage, he died within half an hour of the attack."
Dramatic photographs show the man's body being carried away on a stretcher.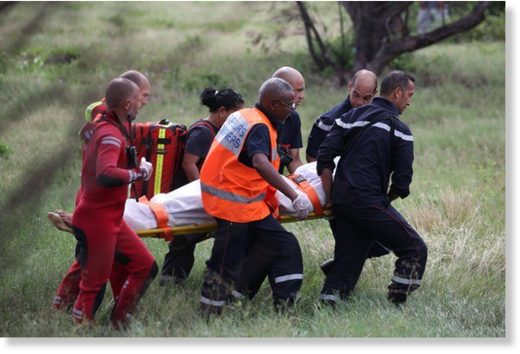 Paramedics were also pictured holding the shark attack victim's bodyboard.
The attack was close to where his friend Alexandre was also mauled to death by a shark.
Mr Dubosc's death will intensify the shark crisis on Reunion, which is by far the most dangerous place in the world for shark attacks.
The island, which is just 40 miles long, has seen some 15 per cent of all the world's fatal attacks over the past five years.
Adrien is the ninth person killed by a shark off Reunion in the last six years, while 12 more have been injured.
French authorities have insisted they are tackling the problem with nets and boatpatrols, and by catching and killing about 100 sharks a year.