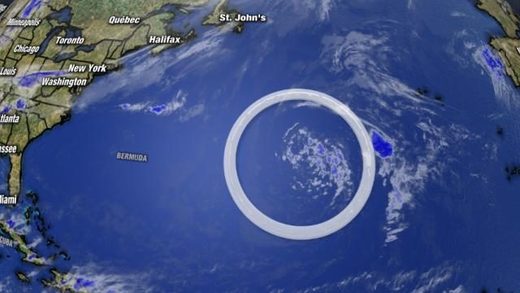 The first subtropical depression of the 2017 Atlantic hurricane season has formed on Wednesday. The system could soon become Subtropical Storm Arlene.
A depression has a cyclonic circular motion with surface winds under 39 mph. A subtropical depression or storm has both tropical and non-tropical characteristics.
Tropical storm formation over the Atlantic basin is very rare during the months of January, February, March and April. There has been only one tropical storm on record during April from 1851 to 2016
,
according to the Atlantic Oceanographic and Meteorological Laboratory
.
"An area of showers and thunderstorms spinning about 900 miles southwest of the Azores began to take on some tropical characteristics early this week," according to AccuWeather Hurricane Expert Dan Kottlowski.
Should the system advance beyond the depression stage, the storm would be given a name as a result. The first name on the list for tropical storms for this year is Arlene.
A tropical storm has winds ranging from 39 to 73 mph that rotate around a well-organized center that contains showers and thunderstorms.
The clock is ticking on strengthening of the system, however.
"A non-tropical storm will sweep in prior to the end of the week and should create a more hostile atmosphere for strengthening," Kottlowski said.
While the system is projected to drift toward the north and northeast, it will not be a threat to land. It will continue to cause rough seas over the middle of the Atlantic, however.
The Atlantic hurricane season does not officially begin until June 1 and extends through Nov. 30.