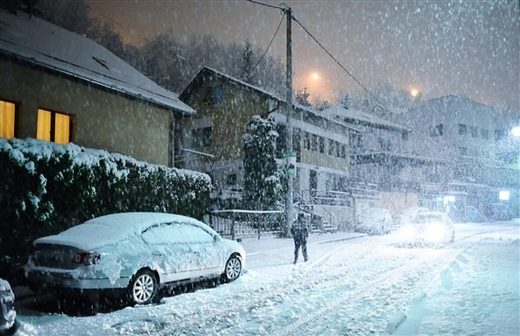 Blocked traffic and power failures surprised many Bosnian citizens as an April blizzard took its toll on the night between Tuesday and Wednesday - with more snow expected
Heavy overnight snowfall in the Bosnian capital, Sarajevo, has caused massive traffic jams, leaving trees bent under the weight of the snow. Street cleaners have been working intensively throughout the night.
The severe snowfall has also caused damage to the power network and several areas within the wider Sarajevo area have lost power.
The grim weather also caused water pumps to break down, so many Sarajevans have also lost running water. Authorities are currently in the field, fixing the damages.