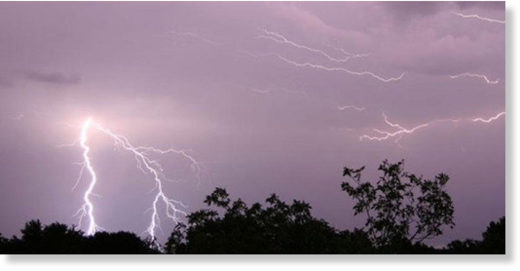 Hailstorm lashed a large part of Garo Hills killing one person and damaging houses
In West Garo Hills, Rajabala constituency is the worst-affected with early reports indicating 14 villages being affected by the storm.
A village elder from Nikikona Jhalupara village in Selsella block, identified as Gobindo Seal, was killed when lightning struck him while attempting to herd his cattle to the cowshed.
Local MLA and parliamentary secretary for water resources Ashahel D. Shira visited the area. He asked district officials to visit the affected parts, assess the damages and ensure compensation.
"The storm struck our area around 3 o'clock in the afternoon. Preliminary reports indicate that around 14 villages in Rajabala have been affected by the hailstorm and damages were not only to roofs of houses but also animals, like cattle and chicken," said MLA Shira.
Tura, however, escaped nature's fury and recorded only light shower accompanied with gusty winds in the evening.
In East Garo Hills, a similar hailstorm in Rongjeng area damaged 60 houses.
The damage this time is far less compared to last year when hail as big as golf balls hit Garo hills.