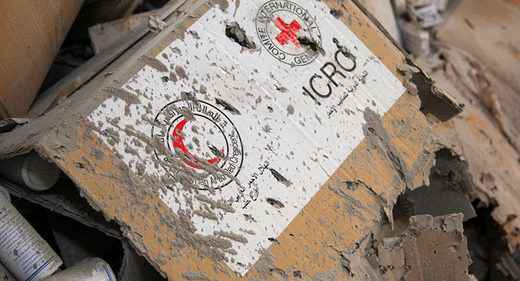 The Turkish Red Crescent will provide all kinds of necessary humanitarian aid to the nationals of the Syrian town of Al Bab, which has been recently liberated from the Daesh (outlawed in Russia), Kerem Kinik, the organization's head, said Monday.
"Almost 60 percent of Al-Bab was heavily destroyed. Turkey will provide support in various areas like education, health, humanitarian aid and municipal works to help daily life return to normal and to remove the rubble," Kinik told the Anadolu news agency.
According to Kinik, the aid will include accommodation, food and health supplies, as well as the restoration of local medical facilities.
Al Bab, located in Northern Syria, was liberated from the Daesh in February within the Euphrates Shield operation led by Turkey and Syrian opposition. The operation was launched in late August 2016 and according to Turkish President Recep Tayyip Erdogan, its aim was to clear the region of terrorists and make it a safety zone for refugees.
The operation has been criticized by Damascus which accused Ankara of violating Syria's territorial integrity.