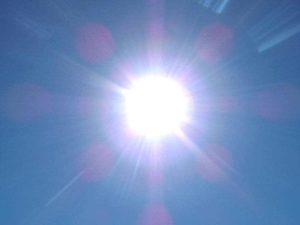 Thursday was exceptionally warm in Switzerland with
many places across the country seeing temperatures of around 20 degrees, breaking previous records for the month of February.
The unseasonal weather, due to a mass of dry, hot air moving up from Spain, meant it felt more like the end of April than February, with temperatures on the Swiss lowlands some
12 degrees warmer than usual for this time of year
, said
MeteoNews
.
The cities of Nyon, Sion, Aigle and Neuchâtel all broke their previous February records. In Sion, the mercury rose to 21.2 degrees, smashing its previous record of 19.8 set in 1998. Nyon reached 18.4 degrees and Aigle 19.5.
Cities in German-speaking Switzerland were also affected, with Thun, Interlaken and Basel-Binningen all surpassing 20 degrees. Lucerne wasn't far behind with 19.9 degrees, Zurich reached 19.5 and Bern set a new city record for February with 18.5 degrees.
The temperatures were helped by a strong foehn wind which brought gusts of up to 90km/hr in some places, said MeteoNews. However the brief spring has already disappeared as quickly as it arrived. The arrival of a cold front in the night of Thursday to Friday saw temperatures fall rapidly back to the norm for this time of year.