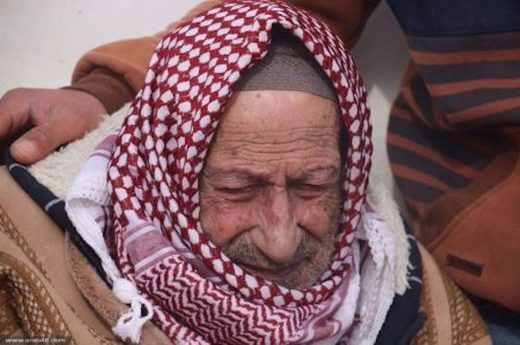 Father of Yacoub Abu al-Qee'an reportedly died Thursday morning, after succumbing to shock over the death of his son, who was killed while
defending his village of Umm al-Hiran
.
According to Al Ray Palestinian Media Agency, a sword has hung over the heads of Umm al-Hiran's 1,000 inhabitants for many months, now, as the Israeli government has advanced plans
to raze the Palestinian Bedouin village of 150 homes and replace it with a town exclusive to Israeli Jews.
Raed Abu al-Qee'an, Yacoub's 40-year-old nephew, said that not only did the police kill him in cold blood, "but now
they are holding his body hostage to try to make more convincing their ridiculous story that he is a terrorist."
Al-Qee'an's body was laid to rest Thursday afternoon, alas without a chance to bid farewell to his son
Video link via the Alternative Information Center interview:
Akram Abu al-Qiyan, Umm al Hiran